UMass Memorial Health Care recognized $23.7 million in savings and end-to-end supply chain transformation. It all started with a Vizient supply chain operational assessment.

View the case study
$23.7M
Savings during transition from siloed and transactional operations to a clinically integrated, strategic value driver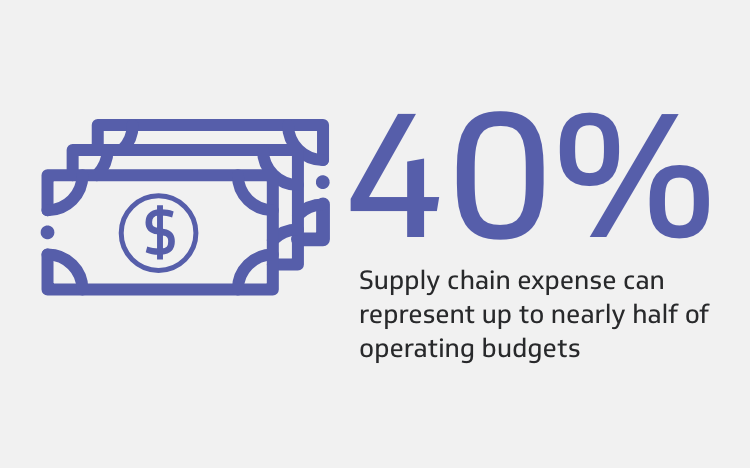 Reduce spend
Lowering you supply chain expense results in healthier financials for your entire organization.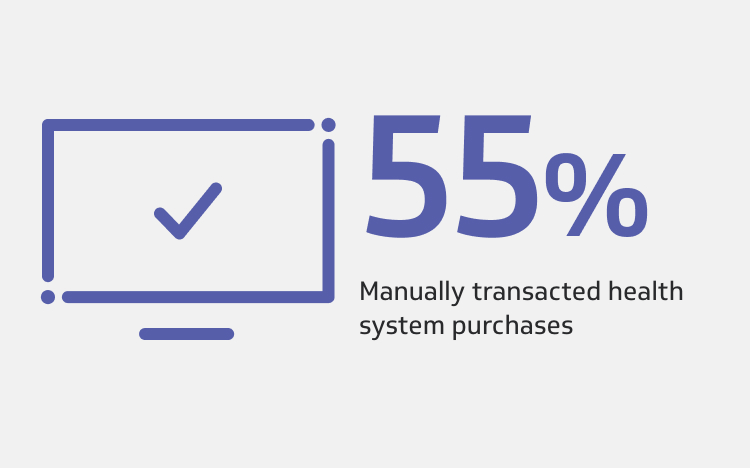 Reduce cost
Automating transactions can improve accuracy, speed and give teams more time to focus on strategic initiatives.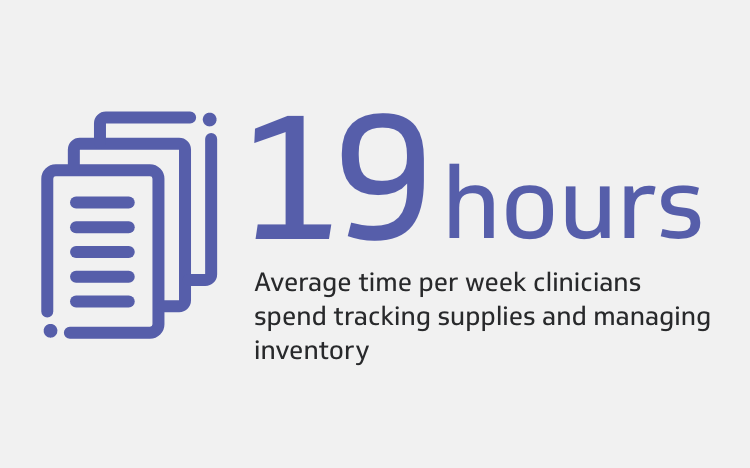 Inventory time takes from time with patients
It's about time. Efficient supply chain operations can improve patient care and clinician satisfaction.
Defining efficiency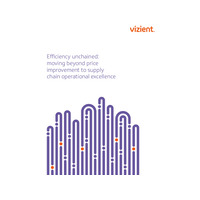 Price improvements alone often do not deliver the totality of savings health systems need to sustain a healthy supply chain. Improving price plus efficiency in key operational areas can drive larger long-term success.



Download the white paper
Truly efficient supply chains have four elements integrated into each supply chain function: strategy master data, resources and partnerships. Learn how Vizient supports and improves each supply chain component to drive supply chain efficiency.
Watch video
Ready to improve your supply chain operations? Request an assessment.