Achieving more, together
Every member and community benefits from our unprecedented ability to drive innovation, advance analytics and deliver exponential impact across the continuum of care.
Our purpose is to ensure our members deliver exceptional, cost-effective care. We accomplish this by connecting them with the knowledge, solutions and expertise to achieve healthier outcomes.
Events and press releases
Educational Webinar: Flu Prevention and Treatment
Vizient/AACN Nurse Residency Program™ Meeting
2016 Vizient Supplier Summit
2016 Vizient Connections Summit
See all events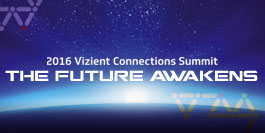 April 13-15, 2016
Bellagio Hotel, Las Vegas
Together, we can drive exponential impact and better patient care at every turn.

is now Vizient

is now Vizient