How do we solve the challenges facing healthcare? Together.
The challenges facing health care today are bigger than any single organization. Shifting from a model built on efficiency to one built on resiliency. Lowering costs and increasing quality. Aligning every operational decision against mission. Caring for our care workers. Addressing health care inequality and the related social determinants of health. Taking action to prevent the worst impacts of climate change.
To make real progress on these systemic challenges, not only do we have to transform how we operate — we have to proactively collaborate across the industry to support the transformation of the entire health care sector.
Our strategy
In order to move our health care system into the future and ensure it serves all of us, Vizient is focusing our energy and effort in the following impact areas.
Driving systems innovation
Health care is a complex and dynamic business, full of existential challenges and life-saving opportunities. We need the right data, insights, tools and technologies to understand and meet the moment, drive innovation and partner with members to build the health care system of the future.
Empowering our workforce
It's going to take the workforce of the future to build the healthcare system of the future - so we must invest in our people and empower them to lead us forward. Vizient is committed to embracing a growth mindset, cultivating a bold and purposeful culture, developing our diverse team to their full potential, and caring for the health and wellbeing of our workforce.
DRIVING SYSTEMS
INNOVATION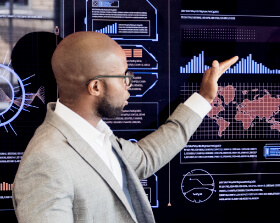 What does your patient's zip code say about their health?
Learn how our data scientists developed the Vizient Vulnerability Index to help providers combat health inequities and hyper-target upstream interventions.
ADVANCING DIVERSITY,
EQUITY AND INCLUSION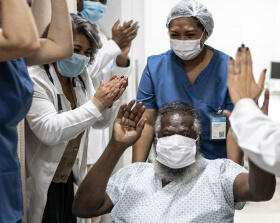 One hospital can change the trajectory of an entire city.
Discover how our Community Contracting Program reimagines sourcing as an engine of equity, community health and wellness.
PROMOTING PLANETARY
HEALTH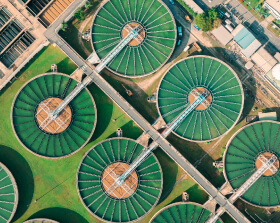 Climate change is here — and it's time to know what it means for healthcare.
See how we led the industry's first Task Force on Climate Related Financial Disclosures (TCFD) Issues Brief to map our specific risks and opportunities.
EMPOWERING OUR
WORKFORCE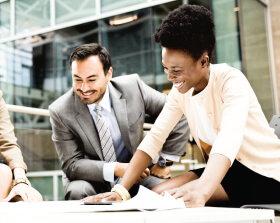 Real change happens from the inside-out.
Explore how we recruited from within to build our Transformation Management Office and reengineer key operations to drive greater value and member experience.