Meet Vizient
We are the nation's largest member-owned health care services company. Backed by network-powered insights in the critical areas of clinical, operational and supply chain performance, Vizient™ empowers members to deliver exceptional, cost-effective care at every turn. Together with our members, we are fueling new business models and new approaches to care—all through the power of brilliant connectivity.
As of February 11, 2016, Vizient, Inc. has completed its purchase of MedAssets spend and clinical resource management segment from Pamplona Capital Management, LLC. MedAssets revenue cycle business will continue to operate as a wholly-owned subsidiary of Pamplona Capital Management LLC.
Vizient is all about building relationships for the greater good. We are unmatched in network contacts and data access, which uniquely position us to help members solve health care's most pressing challenges.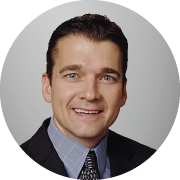 Purpose and mission
Our purpose is to ensure our members deliver exceptional, cost-effective care.
Our mission is to connect members with the knowledge, solutions and expertise that accelerate performance.
Our strategic aspirations are to become an indispensable partner for members, to become a leader in innovation, and to accelerate growth.
Company leadership
Through their deep expertise and commitment to care, Vizient's leaders are driving change in health care services.
Pete Allen

Executive Vice President, Sourcing Operations

Read biography

Barbara A. Anason

Senior Vice President, Academic Medical Center Networks and Strategy

Read biography

Scott Downing

Executive Vice President, Collaboration and Performance Improvement Networks

Read biography
Our governance
Integrity is our most valued asset. How Vizient conducts business reflects on our employees, customers, suppliers and members. That is why even as a privately held company, we hold ourselves accountable to many of the same governance and regulatory standards applied to publicly traded companies by the Securities and Exchange Commission.
We comply with major provisions of the Sarbanes-Oxley Act, including the internal control review required in Section 404. Voluntary compliance is consistent with our efforts to increase transparency to our members and other stakeholders.
Our approach
Efficiency and empathy working hand-in-hand
Through our networks, Vizient connects members with opportunities to learn, improve and build together. We deliver brilliant, data-driven resources and insights—from benchmarking and predictive analytics to cost-savings—to where they're needed most: the frontlines of today's dynamic health care ecosystem.
We exist to help you adopt world-class practices and solutions more quickly and effectively, while balancing the demands of clinical care and financial performance.
We help solve your financial, operational and quality of care needs so you can focus on what you do best: serving your patients and communities to drive a better quality of life.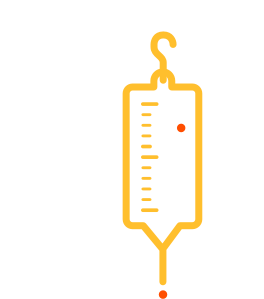 A new company with deep roots
Our legacy companies have a combined history of innovation and industry firsts.
Click on each milestone to learn how we've paved new roads in the health care industry for nearly forty years.
1977 - October 19: VHA created
Voluntary Hospitals of America Inc. (VHA) is incorporated in Delaware with 30 member hospitals.
1979 - Start of group purchasing organization (GPO) contracting
Agreement with American Hospital Supply Corp. establishes contracting business for member benefit.
1982 - Reinforcing local presence, national strength
Working with Abbott-Northwestern Hospital and other Minnesota hospitals, first regional office opens and becomes a model for member collaboration and networking.
1984 - Entry into private labeling
VHA is first health care alliance to enter private labeling, launches VHA PLUS®.
1984 - University HealthSystem Consortium formed
27 non-profit medical centers come together to form University HealthSystem Consortium .
1986 - Using data to improve productivity and enhance patient care
Earliest analytics activities pioneered with comparative-data analysis and exchange with the Data Comparison Reporting System and Clinical Financial Information System.
1992 - Connecting health care leaders across the country
First VHA® Leadership Conference designed to bring supply, clinical and operational leaders together for education and networking.
1998 - VHA and University HealthSystem Consortium launch supply chain joint venture - Novation®
By aggregating purchasing volume, contracting and distribution services, Novation becomes the industry's largest supply company, generating greater member value.
2005 - Promoting clinical / supply integration through innovative gainsharing model
VHA acquires Goodroe Healthcare Solutions, creating a platform to engage members and physicians in discussions about supply cost reduction and clinical quality.
2012 – Creating a new level of value with leading organizations
The Child Health Corporation of America (CHCA) selects Novation as its primary group purchasing partner.
2013 - Excelerate created
VHA and Cleveland Clinic create Excelerate, a joint venture LLC to transform the traditional group purchasing approach into a strategic sourcing model.
2015 - VHA, University HealthSystem Consortium, Novation become Vizient
Vizient enters the market, offering superior access to advanced analytics, collaboration networks, contracting and industry-leading practices.
Three dynamic leaders become one
Founded in 2015, Vizient™ is a culmination of VHA Inc., a national health care network of not-for-profit hospitals; University HealthSystem Consortium, an alliance of the nation's leading academic medical centers; and Novation, a group purchasing organization jointly owned by VHA and University HealthSystem Consortium.
Together, we are a member-driven, member-minded organization working tirelessly to optimize every interaction along the continuum of care.
Vizient provides opportunities for like organizations to find and share best practices in the area of supply chain, quality, safety, and patient care management. We are excited about the ability we'll have to combine supply data with quality data so that we can put meaningful information in the hands of our clinicians.